There many accessories that you must have with you when you travel but sometimes you could forget them at home. So, probably you will be in troubles.
Travel accessories you may need while travelling are many, but I want to suggest you five travel accessories I better have with if you don't want to be stressed instead of enjoying your trip.
5 TRAVEL ACCESSORIES YOU MUST HAVE
1. TRAVEL LAPTOP BAGS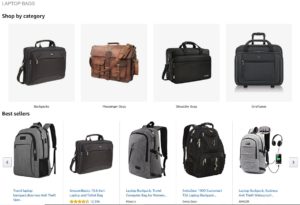 If you are taking your laptop with you, you will need a comfortable travel bag to put on your shoulders. Usually you can find three compartments bags: one separate laptop compartment, one spacious packing compartment roomy for daily necessities and tech electronics accessories and a third compartment with many pockets to make your items organized and easier to find.
2. TRAVEL ADAPTER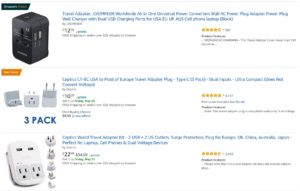 Wherever you are going in the world, you will need a travel universal adapter, if you want your devices to die. You could miss your perfect photograph at the Eiffel Tower or at the Statue of Liberty in New York. Most of them have 4 types of international plugs (UK/US/EU/AU Plug), so you can charge your device almost everywhere in the world.
3.TRAVEL PILLOW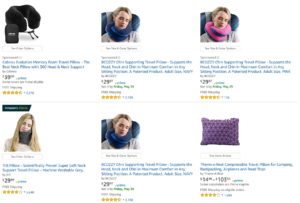 If you are going to face long international flights, you will need to be very comfortable during the trip. So, if you don't to have a stiff neck, you'll better buy travel pillow. The neck pillow wraps gently around the neck for relaxing the head and neck muscles and provides super soft and best support simultaneously to the head, neck, and chin while sleeping.
4. POWERBANK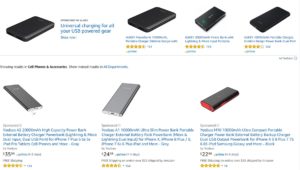 Did you buy the travel adapter, but you still need to recharge your devices while you are around? You must have with you a portable charger. There are several types of powerbanks and the price depends on the power and the speed of the charger.
5.MEMORY CARD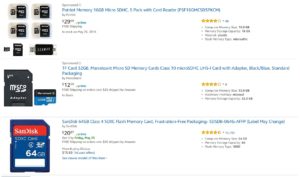 Memory cards are never enough. From my experience, my advise is to have always with you more space than you need. I use to travel with a 256gb card. Then, if necessary, I make a backup copy on my laptop everyday. You can find memory cards of different ranges of price. It obviuosly depends on the class, storage capacity and speed.
This is the memory card I have. See it here.
If you want to travel with me, you can come to Discover India from 14th to 24th of October. More info here.