For those who love the sea, Favignana is the right choice for the next summer. Crystal clear water and mediterranean steppe are what you'll find in this beautiful island of the Egadi archipelago.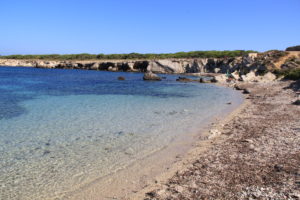 Favignana, the "buttefly" of the Egadi, is the wider island. It counts about 3,500 inhabitants. The other two islands are Levanzo and Marettimo. The three islands take their names from the daughters of the god Elios, who, according to legend, lead there his flock to pasture.
What to see
You cannot miss its marvellous coves: Cala Azzurra, Cala Rossa, Bue Marino, Lido Burrone, Cala Rotonda and more. In 2015, the website SkyScanner rewarded Cala Rossa as the most beatiful beach in Italy.
If you want to eat or have a drink, you can spend your time chilling out in the old town city centre. You can have a walk and get lost among hundred shops and bars.
You can also visit the fort of Santa Caterina, on top of the homonymous mountain of Santa Caterina, and the old fish canning industry, one of the biggest in Europe.
In the past, Favignana was famous for the tuna killing, the tradition fishing of tuna.
How to get there
You have only ways to get to Favignana. You can take the ferryboat at Trapani or Marsala port or, if you want to do faster, you can take the hydrofoil.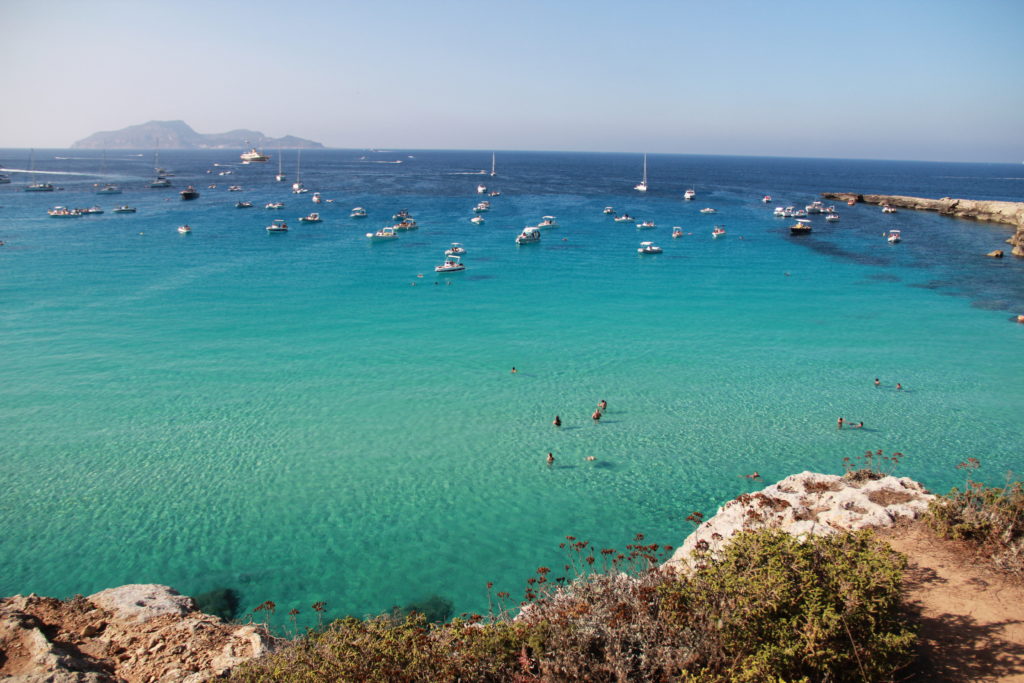 Typical food
You absolutely have to taste the traditional dishes made with tuna: spaghetti with bottarga, bittersweet tunnina or the traditional cous cous. In the shops you can find traditional products with tuna that you can take home.
My advise, as I do everytime I go there, is to rent a bike or a scooter. Then get a map and discover the island. There are so many beautiful corners that you'll love. You won't get lost because the island is small but this is the best way to enjoy the landscape, the sea and the adventure.
You can find more info in this website Egadi.com
If you want to contact me for info or advises have a look at this page.